​

​NZ House & Garden Magazine (NZ)

Popular gardening magazine NZ House & Garden featured Paripuma in their Christmas 2016 issue; "Saving the best till last... one of the most awe-inspiring gardens we've featured this year (it's in our holiday issue). Paripuma is a remarkable 4ha garden that marries European design with New Zealand natives."

Photography by Juliet Nicholas.
​​Nouba (Australia)

​

Renowned Australian creative & design-driven wedding blog Nouba features the Paripuma marriage of Sarah + Luke from Auckland.

Photography by Paul Tatterson.
​Green Wedding Shoes (USA - Los Angeles)

Major international wedding style blog Green Wedding Shoes captured the ceremony and celebrations of wedding stylist Holly Otene to husband Jared at Paripuma early in 2015.

Photography by Madeline Druce.
---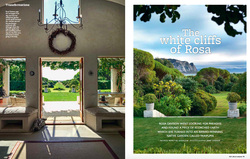 ​Life & Leisure (NZ)

NZ Life & Leisure issue #58, November/December 2014.
Story by Venetia Sherson. Photography by Jane Ussher.
---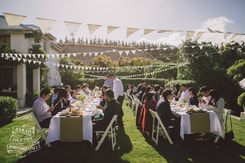 Truly & Madly (NZ)
New Zealand's leading wedding style blog
Truly and Madly
recapped a bohemian style garden party wedding held at Paripuma. The picturesque affair had an organic laid back feel, and featured sweet details including dinosaurs, lego figurines and driftwood.
Photography by Sarah McEvoy
.
---